Automakers for the last couple of months have outlined that they will be cutting their production estimates – and now Indian stalwarts Maruti Suzuki, Tata Motors and Mahindra & Mahindra have also joined the global players. And the unique thing is this is not due to any pandemic related consumer sentiment. On the contrary, the demand is returning to pre-pandemic levels, but the automakers can't keep up as their suppliers, especially from the semiconductor industry, aren't able to keep up with the sudden return to normalcy in the demand of the auto industry. 
Also Read: Mahindra & Mahindra ravaged by global chipset shortage 
Semiconductors are basically chips, micro, miniaturised computing processors that help control various elements of the vehicle be it the control of the gearing, the fuel management or elements for the infotainment. On modern vehicles, especially, connected car systems chips are needed to connect to the internet or to even show what's happening on the back or front of the car be it via sensors or cameras. 
This need increases by manifold levels on cars that have ADAS or some levels of autonomous technology and electric cars which have more similarities with mobile phones and PCs than a traditional vehicle based on the internal combustion engine. 
So how did we land up in this situation? 
Of course, the pandemic had a lot to do with this situation but it was a confluence of multiple factors resulting in the perfect storm to create this global crisis which isn't just impacting the automotive industry. Everything from video game consoles like the PlayStation 5 to laptops, mobile phones like the new iPhones which are expected to launch soon to even chips for data centres are being impacted. The automotive industry just happens to be amongst the worst hit. 
Also Read: Maruti Suzuki Expects Production To Drop By 60 Per Cent
Even before the pandemic had struck there was another issue bubbling – a geopolitical one between the US and China. The US had put Huawei, the Chinese telecommunications major on an entity list which barred US majors like Google, Intel, Microsoft and Qualcomm from selling their software and hardware to it. Google couldn't share its cloud services apart from the open-source bit of the Android OS, Microsoft for a short while was barred from selling Windows to it and Intel and Qualcomm were unable to sell their chips to Huawei. 
But this embargo towards Huawei in particular extended to any company from any part of the world that sold technology to it if any part of their tech was developed by a US-based subsidiary, the prime example of this crippling blow was when TSMC – Taiwan Semiconductor, the world's largest and most advanced chipset manufacturer was disavowed from making Huawei's custom ARM-based Kirin processors. 
ARM Holdings, which is owned by Japanese giant SoftBank and based in the UK was also unable to license its latest instruction set to Huawei as parts of it were developed in the US. On the flip side, Foxconn and many other contract manufacturers in the world were based mostly in China and did the manufacturing for all US-based tech companies like Apple, Dell, Microsoft etc. 
A storm was bubbling and then the pandemic struck originating in China and ravaging Europe and the US with the gravest intensity in the first wave in 2020. The pandemic meant factories were closed, and the same happened with the chipset foundries of TSMC, Samsung, Intel and GlobalFoundries. Because of its origin in China, and the lives lost in the US and Europe, the screws were being further tightened towards China.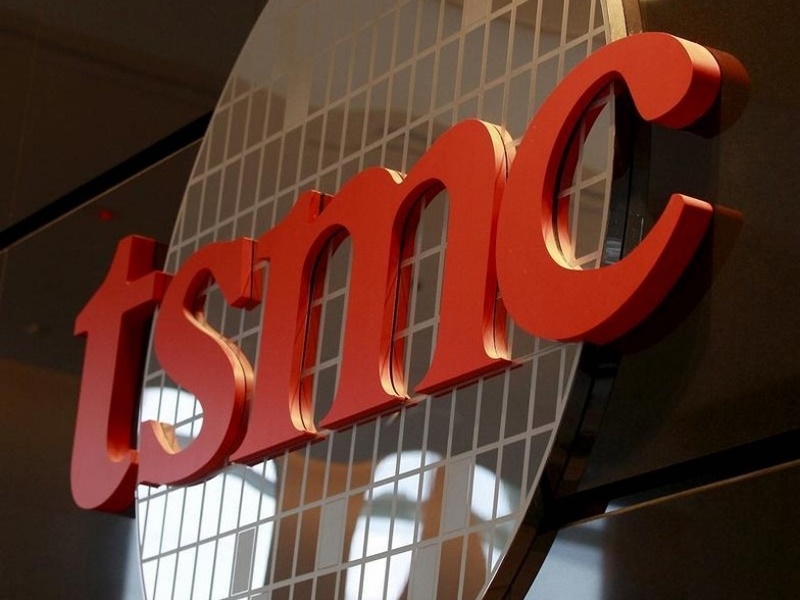 At the same time, everything was shut and people were now moving towards a work from home model. Video conferencing became the new norm. That triggered an unprecedented demand for consumer electronics like PCs, laptops, phones, web cameras etc. The PC category had been seeking diminishing returns for half a decade, but then in 2020 and 2021, it reached record levels. And demand for smartphones never seemed to abate. 
At the same time, the automotive industry had a black swan event as people weren't buying cars as couldn't leave their homes. Cars being a major investment also dissuaded people who lost their jobs and wanted to save up on money rather than splurge. This was best witnessed in April 2020 when no cars were sold in India when PM Modi announced the first lockdowns. 
This resulted in the automotive industry pairing back its production projections to all its suppliers who were already overloaded. This was natural but because the foundries had been closed for months, a chipset shortage had already been triggered. But when the lockdowns started abating the automotive industry came roaring back and was further helped by online booking solutions and new wave technologies like augmented reality. 
By now, the foundries didn't have the capacity for gadgets, laptops, server chips that went in data centres, the automotive industry was perhaps the last thing on their mind as cars leveraged older chips which in the case of mainstream vehicles were built on technology that was over a decade old. The chipset shortage also encouraged all the big foundries, like Intel, TSMC, Samsung to upgrade their manufacturing capabilities which reduced their capacity for the older chips that auto manufacturers used. 
TSMC announced an investment of $100 billion to upgrade its facilities for the leading-edge manufacturing nodes. Intel's new CEO Pat Gelsinger has also announced investments of upwards of $20 billion to build new foundries not only in the US but also in Europe to ease the geopolitical tensions between the US and China. He has also created a new business unit called Intel Foundry Services (IFS) which will enable something that's unusual for Intel. 
Intel, unlike TSMC, designs its own chips and manufactures them itself and doesn't depend on anyone else. The chipset crisis and Intel's own failings have forced it to even leverage the help of TSMC to keep up with demand and be on tech parity. Intel's new IFS unit will allow third parties including automakers to give out their own requirements and designs for chips for Intel to manufacture them, which was something it didn't do. Intel is also opening up its own IP for these new clients and enabling the use of more industry-standard technologies something TSMC and Samsung are known to do. But some of these new foundry services are years away from being operational. 
The problem with all these investments is that in the short term the focus of all the foundries is on cutting edge nodes. The cutting edge nodes like 5nm for TSMC or Samsung or 7nm SuperFin by Intel are used in smartphones and notebooks. The iPhone 12 Pro for example uses 5nm nodes by TSMC, and the same goes for the M1 chip by Apple on the new MacBook Pro. Intel's latest Tiger Lake PC chips use its 10nm SuperFin process. Intel's 10nm SuperFin is closer to 7nm by TSMC and the rule of thumb is the lower the size of the transistor defined by the nm (nanometer) the more densely packed they will be on a die, enabling them to be faster, cheaper, more efficient. This is the basic fundamental behind Moore's Law which has been the defining principle that has underpinned the tech sector for over 50 years – a dictate that came from Gordon Moore, Intel's legendary co-founder. 
But when we look at the automotive industry and take the example of the latest Tesla FSD chip that's currently deployed in many Model S, it is based on a 14nm node which is 5-6 years behind the smartphone industry. And this is arguably the most advanced kind of chip you'll find in a car alongside Nvidia's Drive platform and Intel's mobile eye which again is focused on high end bleeding-edge autonomous technology. But mainstream vehicles which need more rudimentary chips are using ancient transistor technology – processes that come from the late 2000s to early 2010s – in the realm of 28nm chips and beyond.
The focus of all these foundries isn't on these old manufacturing techniques. That leaves automakers tough choices – either use more cutting edge hardware that will drive up costs by manifold and make their businesses unviable or wait it out and cut production till capacity normalises. 
But already TSMC and Intel see the value in the automotive industry as cars get electrified, autonomous and connected, they behave more and more like PCs and phones. Both the CEOs of Intel and TSMC have said they see the next wave of growth coming from the automotive industry, however, before things get better, they will get worse. 
The problem is building new foundries is not an overnight process. It can take a couple of years to get a new facility up and running. All the top chip manufacturers use a technology called Extreme Ultraviolet Lithography (EUV) and the machines that enable the likes of TSMC, Intel and Samsung to build these cutting edge chips which will go in everything from the latest iPhone to the next wave of autonomous cars are supplied by "just" one company in the world — ASML. 

ASML was founded in the 80s and is a spin-off from the Dutch electronics giant Philips. It makes the EUV machine that everyone uses. It is a monstrous machine that gets transported in parts and takes multiple cargo planes. It costs a whopping $150 million per unit and ASML only has the capacity to build only 50 of these in a year. Scaling up is not going to happen overnight. 
It also adds to the geopolitical issues as ASML's machines are at the heart of TSMC's foundries which is why Chinese majors like Huawei can't hire TSMC to make cutting edge chips for them. 
But on some level, it plays into the hands of Chinese foundries like SMIC, UMC and Hua Hong semiconductors which are on older nodes like 28nm neither need the EUV machines and can't have them because of the trade embargoes. That's why you see sales rise of Chinese electric car majors like XPeng and Nio. But for global automakers, this is not straightforward as there are integration issues and the geopolitical nuances they need to keep in mind as any brand that's either based in Europe and the US isn't going to be encouraged to leverage Chinese foundries. And even they were willing, the Chinese foundries are still very small in terms of capacity and they will because of the same geopolitical issues support their homegrown brands first. 
0 Comments
The same holds true here in India – not just because of the pandemic but the increasing hostility between India and China because of the recent border skirmishes which also led to the banning of Chinese apps like TikTok. Suffice to say, the world will come out of this semiconductor shortage and a lot of money is being poured into this space, but there is no overnight fix for this issue. 2023 is the best-case scenario for this to end. 

 
For the latest auto news and reviews, follow carandbike.com on Twitter, Facebook, and subscribe to our YouTube channel.