She's a complete contrast to what the public perception of her wardrobe is, for which she's been trolled aplenty. But Khatija Rahman has stubbornly stood her ground, a quality she reveals she shares with her dad, AR Rahman, for no other reason but to spread self-love to motivate people to practice 'live and let live'. So, when we get on a call with Khatija on her comeback – she took a break from the industry, singing and even learning music – after seven years with her debut as independent artiste with Tamil single Farishtha or Farishton in Hindi, composed by AR Rahman, I am compelled to begin by asking her to sum up her dad's compositions in one sentence. "It's likeable… after listening to it multiple times," she says, having grown up listening to plenty of his music besides Lata Mangeshkar's songs, and whatever was playing on the radio.
The Miley Cyrus fan
Though there was a Miley Cyrus phase in school, she giggles. "I was learning Hindustani classical so I would focus on that. There was a Mariah Carey and Whitney Houston craze in school too!" she laughs. Was music inevitable for her? "Yes, but just having the DNA and genes isn't enough. You have to put in the hard work because it's a skill that only you can hone!" she says. She wanted to become a doctor though, till the notion was driven out of her mind when she saw her medical student cousin's books. She naturally gravitated towards teaching, beginning from helping classmates in school and even playing dress-up by herself, essaying everything from throwing the duster at imaginary backbenchers to writing on a make-shift blackboard, she playfully recalls.
Her musical training made her realise how crucial it is to have a mentor, guru or teacher as there are certain secrets or nuances you can only learn from someone else. "If it's all the same, why are we going to school also?" she asks, adding that her dad is of course a constant mentor. Though she's quick to point out that he's not a vocal teacher, so it's the technical aspects she's picked up from him. "Like how to end songs, make it more pleasing," she says.
Mum's the word
It was her mother, Saira Banu, though, who believed Khatija had a good voice – literally from the first time she heard her cry, the 23-year-old laughs as she reminisces. Then when Khatija was 10 months old and uttered her first word, Saira's conviction grew stronger. "It just never struck my dad. My mom could hear me practising in my room and dad was convinced mom was just blindly supporting, because you know how moms are. Today, he gives mom credit for it," she smiles.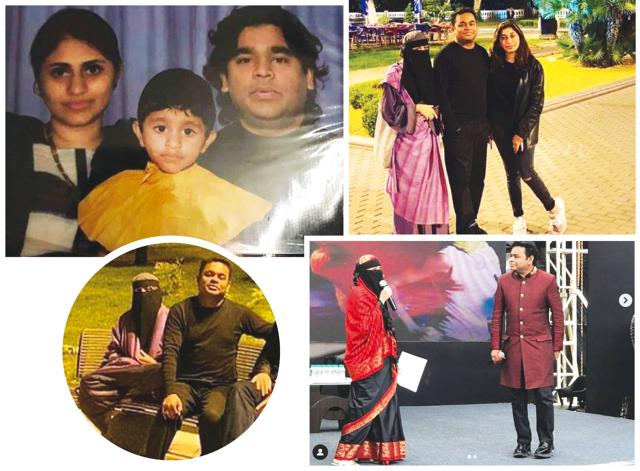 Even Khatija was scared at the prospect of working with the great AR Rahman. "Also because when you are working with your own family it can be tricky," she says, adding that the animation process of the song's video caused many animated debates between the two. "He was bad cop and I, the good cop! But he's really patient now," she says, recalling that one time years ago when she was recording a voiceover with him, and he was too strict so she ended up complaining to Saira. "His response was 'but we got what we wanted'," she laughs.
The two also bond over food, and small arguments are inevitable given the age and generation gap. "He is my dad, after all," she says, adding that it's still a learning process of understanding each other. He doesn't express much but what works for both of them is that Khatija has never been the 'blasts loud music from her room' kind of kid.
The only sort of disagreement you could say the duo had was when Khatija took the break from music, deciding to never get back to it. "I got overwhelmed with all the attention I got for the first song when I was 13 or 14 years old. I took on the pressure of being AR Rahman's daughter on myself. I did that to myself," she explains.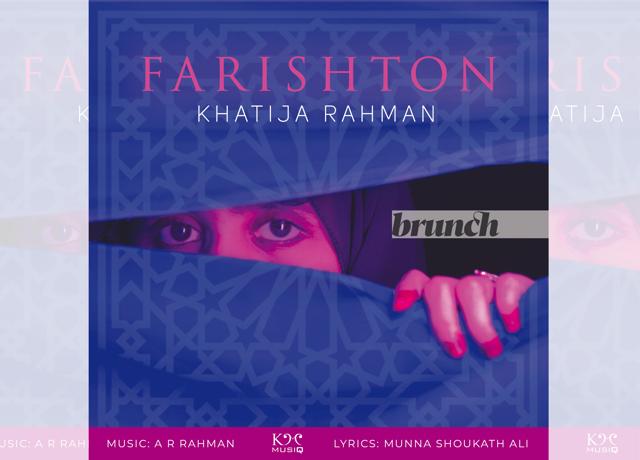 So, what brought her back? The answer, again, is her mother. Khatija needed a favour from Saira and to butter her up a bit, Khatija sent her two voice notes singing two old songs Saira liked. "I thought she would melt and agree," she smiles. But her mother showed it to AR, who felt that though Khatija hadn't trained for seven years, her voice still had that spark. "Dad was too afraid to ask as I'd told him to his face that I wasn't going to sing anymore, and he was hurt by it," she guiltily confesses. Saira convinced Khatija that they would record the song and not release it. Two years hence, here we are listening to it.
Mind your business
Ask about being trolled for wearing the hijab, and pat comes the practical response, "I don't need two three hours to get ready," she exclaims before adding, "We're living in the 21st century and I have to keep explaining what I'm wearing! That says more about trolls than me. I feel empowered when I wear the hijab because I am not worried about fitting into today's beauty standards and I love myself for however I look," she says. We live in an era where women worry about wardrobes and compare their looks to actresses. "I don't have any such pressures! I don't care about my upper lip hair!" she says, pointing out she sees friends feel obliged to spruce up before an informal video call to follow 'beauty norms'.
"Also, as an artiste, I don't want people to care if my hair is trimmed but focus on my art. As long as I'm wearing decent, elegant clothes and show up on time, it shouldn't matter what I'm wearing. And why not ask about Marshmello? Why question me, a woman? I understand if people are concerned and worried that I'm being forced to wear it. But a simple fact check will show that not all the women in our family wear a hijab. So obviously, this is out of my own free will," she sets the record straight once and for all.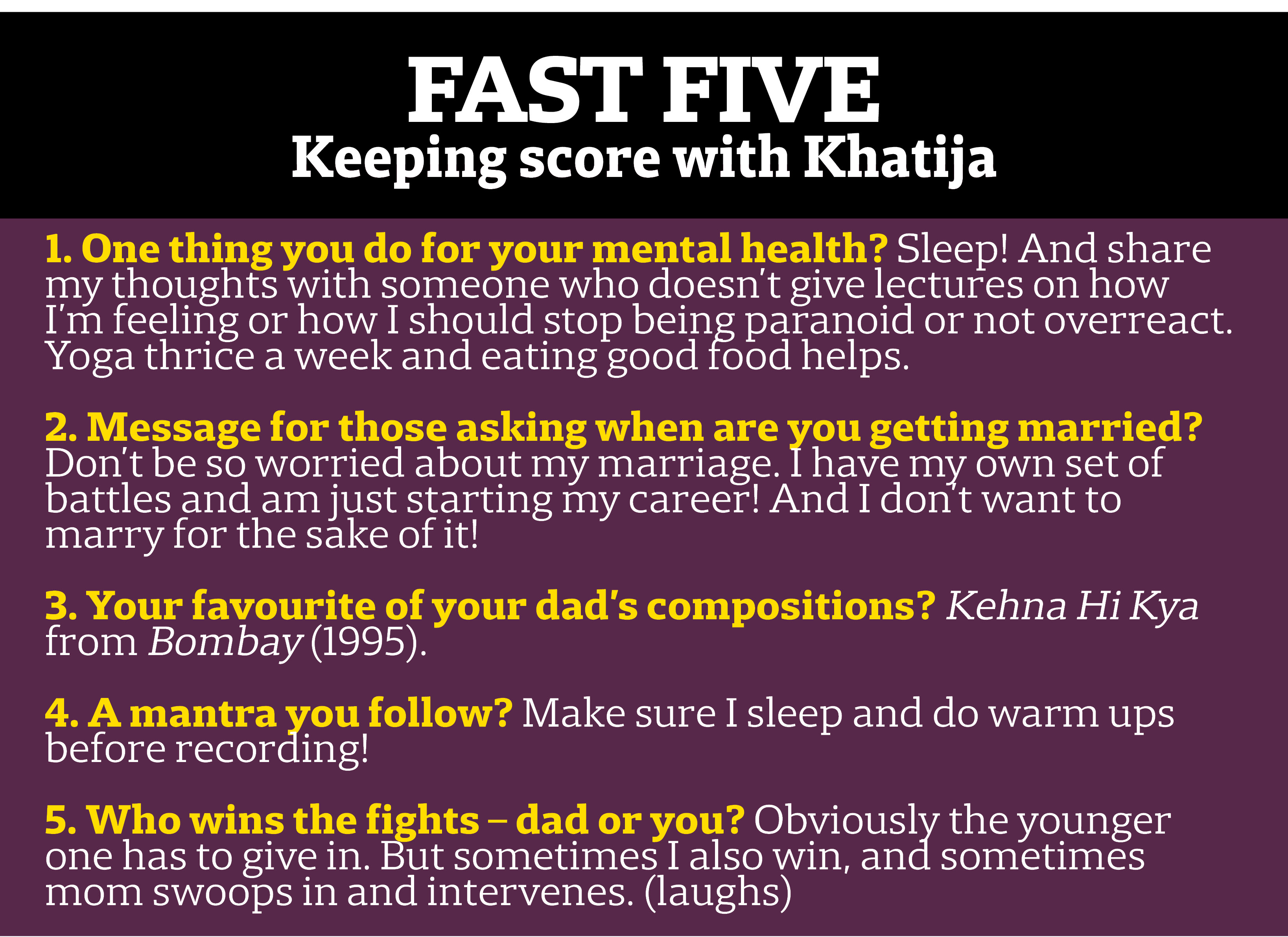 She has a message to those who say wearing the hijab is not feminist: "So, uncovering is feminism now, is it? Is it now empowering to show my skin or wear a swimsuit? No. I think empowerment is when you allow people to live peacefully as they are. I want other people to feel empowered via my actions and be free to be themselves. Live and let live!" she shrugs.
A strong conviction she extends to her music as well. For though we will be seeing other indie releases from the young singer, and she's even open to Bollywood if the vibe fits, she's particular that the lyrics should not be demeaning. "So, no Sheila Ki Jawaani or typically 'sexy songs'. I can't work on something I don't believe in," the 23-year-old concludes.  
Follow @kkuenzang on Twitter and Instagram
From HT Brunch, July 18, 2021
Follow us on twitter.com/HTBrunch
Connect with us on facebook.com/hindustantimesbrunch